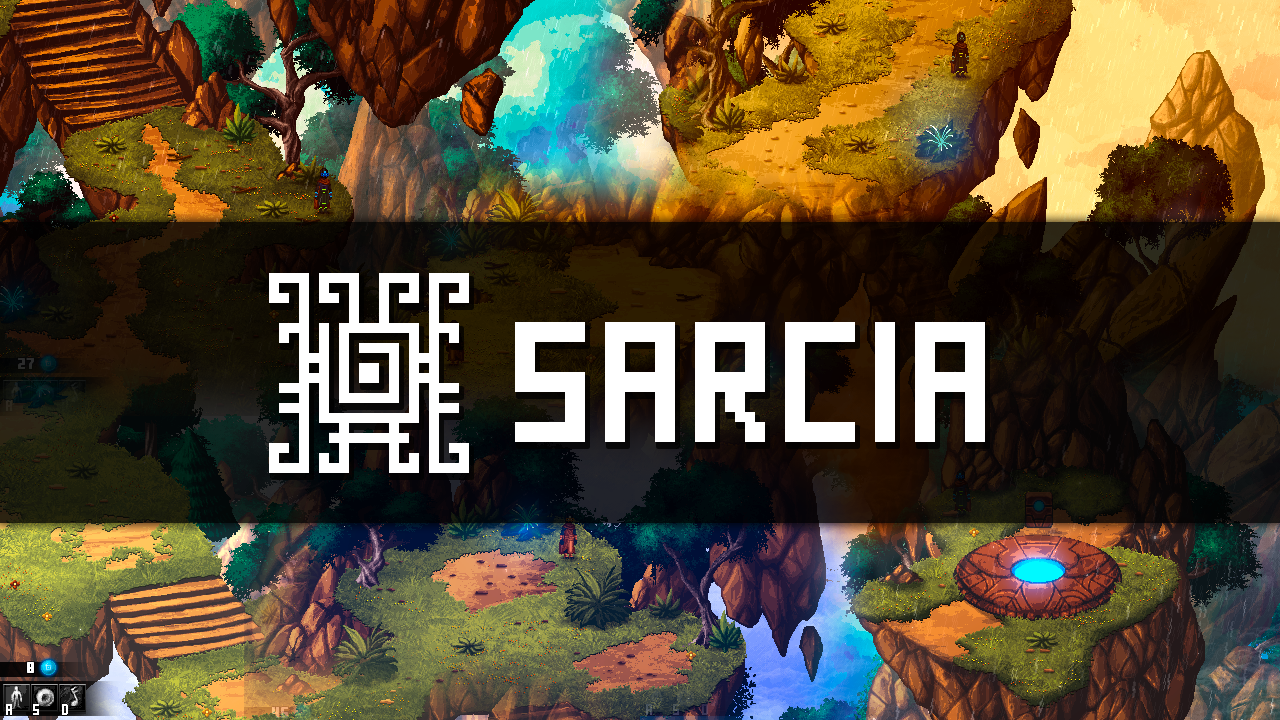 SARCIA - Update 4 : The Nalkasi
**IMPORTANT NOTE**
The release of updates has been put on hiatus as the game needed to find itself a bit more as well as to update its engine to fit those ambitions. The release of new updates should begin anew in a few months! In the meanwhile you can still buy and dowload the old latest released version of the game to encourage the development. Once the release of updates will begin anew you will all receive those free of charge as promised!
----
SARCIA is an indie game for Windows with free bi-weekly updates of content. Explore an Endless mysterious and unique Universe that gets bigger and bigger every two weeks
SPECIAL OFFER
Buy the game now for only 5$ and receive and Early-Access version of the game that will be updated regularly until the full release! Receive the full game and future updates free of charge when it comes out!
IMPORTANT NOTE
The Game is currently under a lot of change due to a switch to a new Engine. SARCIA will be back in a few months with a brand new version and will now be available for Mac as well as Windows.
This means that the game will no longer be regularly updated until the release of this new version. You can still buy the game right now and receive the last update before the switch. Of course you will also receive the new version free of charge when it comes up.
FEATURES
Free Monthly Updates of Content
Know about DLC? Well forget that, Sarcia is a one-time buy game that gets new content that will expand the world and the possibilities the game offers every month free of charge.
A Unique and Mysterious Universe
Explore and Discover a unique and mysterious universe with its own story. Sarcia will redefine what you think of Fantasy. More zones will unlock as the updates get released.
Forge your own Path into the World
Sarcia is not a game that will hold your hand. The whole idea behind the game is that you are thrown, naked into a world with its own rules and its own lore. It is up to you to decide what you will become as you learn what are those rules and lore.
Knowledge is your Lifeblood
Knowledge is what defines what you are able to do within the game's world. As you explore, you will learn new things, new skills, secrets.
Learn the High Melodies of the Orikah
An ancient musical art that can bend reality itself. Learn the secret words and forge your way into the secret places of the world, Summon the powerful Nalkasi to unlock new abilities.
Become part of Something
Join a Venha and rise within their ranks. Each of them offer different opportunities and perks. Home, Transportation, Crafting Recipes, access to secret areas of the world.
Purchase
In order to download this game you must purchase it at or above the minimum price of $5.00 CAD. You will get access to the following files:
SARCIA - Update 4 : The Nalkasi
98 MB